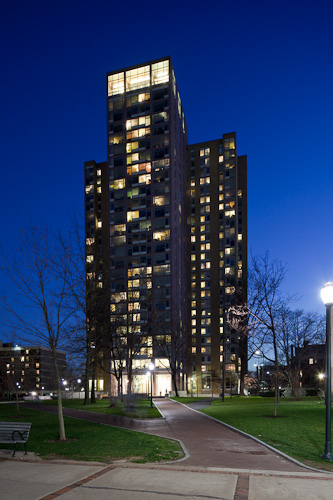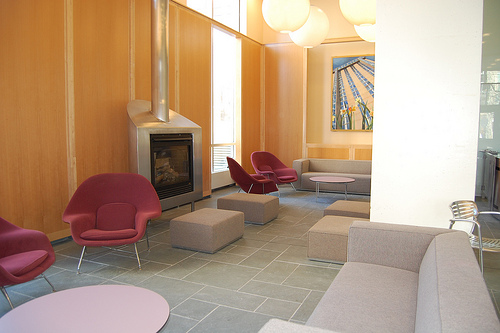 Harrison College House

3910 Irving Street
Philadelphia, PA 19104-6007
House Office: 215.573.3539
http://harrison.house.upenn.edu
Check-In: Monday, June 6 -- 12:00 - 5:00 p.m.**
Check-Out: Thursday, June 9 -- By 2 p.m.
Extra-nights lodging Modify your registration to add extra night stays! In case you require additional lodging nights, they will be charged at $60/night to your account. Please use the registation website and make your selection for this item under (agenda). If you are already registered, log-in back to your account and modify the "Agenda" item to add extra lodging nights.
Closing Registration Register now and submit your abstract !! June 01, 2011 LAST DAY to register and June 02, 2011 to submit contributions for poster presentations.
There is no separate charge for lodging in the dorm.
Lodging
for these nights in the dorm
is included in your registration fee
.
Reservations

You must indicate your need for accomodation in the registration page.

Only Single occupancy rooms

Arrival/Departure dates

Smoke-free facilities

Additional information as necessary

NOTE
: Remember: If you DO NOT requiere the lodging designated for the event, the registration fee is $100-off! Then you would have to make your own arrangements for housing.


Rooms

Each room is fully furnished with twin beds (pillows, sheets,bedspreads included), desks, chairs.
Sorry, NO daily housekeeping service is provided.


Internet Access (Wired)
Internet Access (Wireless)
Laundry

The residence hall is equipped with coin-operated washer and dryers for your convenience. Staff members are on-duty 24/7 if you have any questions.


Convenience Stores

CVS, Wawa, FreshGrocer within a very short walking distance, see the map

Security

Access into the residential areas of each hall is controlled 24 hours a day. You will receive a code to use the facilities during the workshop. Entrance area are access-controled, please consult with Security Staff members if you have additional questions or any problems accessing the building.

Fire safety devices such as smoke alarms and sprinkler systems are installed in each hall.