Workshop Program and Schedule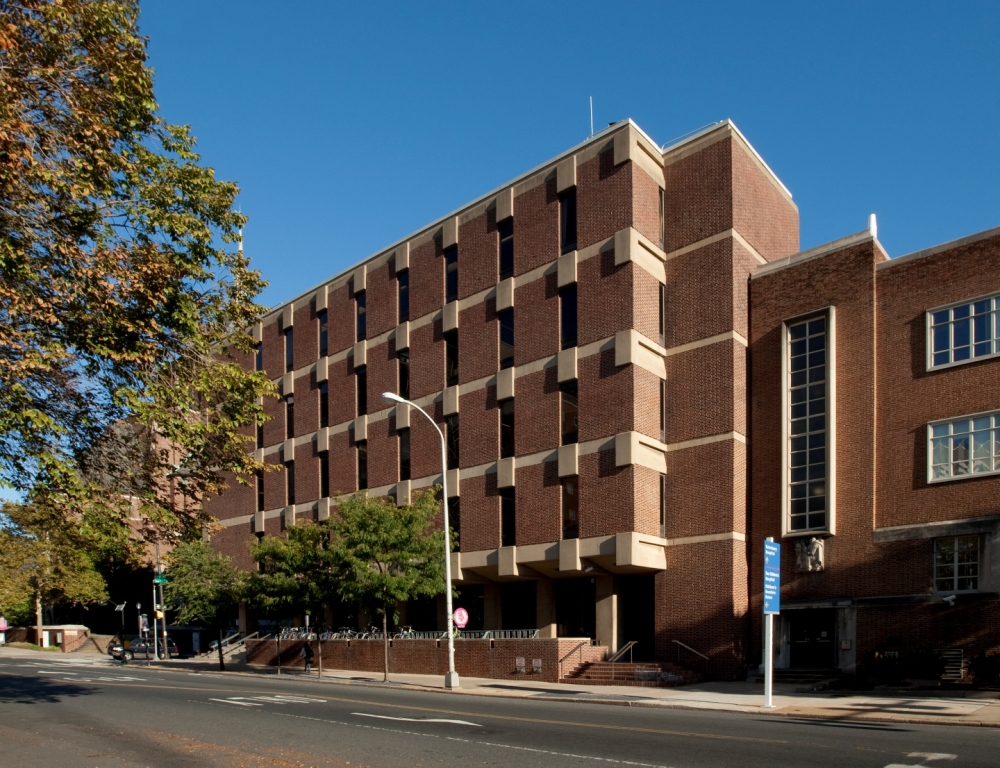 The workshop will be held at the
University of Pennsylvania
campus. Talk presentations will be held in the
Chemistry Auditorium (Room 102)
(building above) in the
Department of Chemistry
. The auditorium is located in the 1st floor of the Chemistry 1973 building (231 South 34th Street, Philadelphia, PA 19104)

The list of confirmed invited speakers in now online!

The schedule of events is now updated!

For further information and locations, please refer to the University of Pennsylvania campus map and search for Chemistry under the "Search field"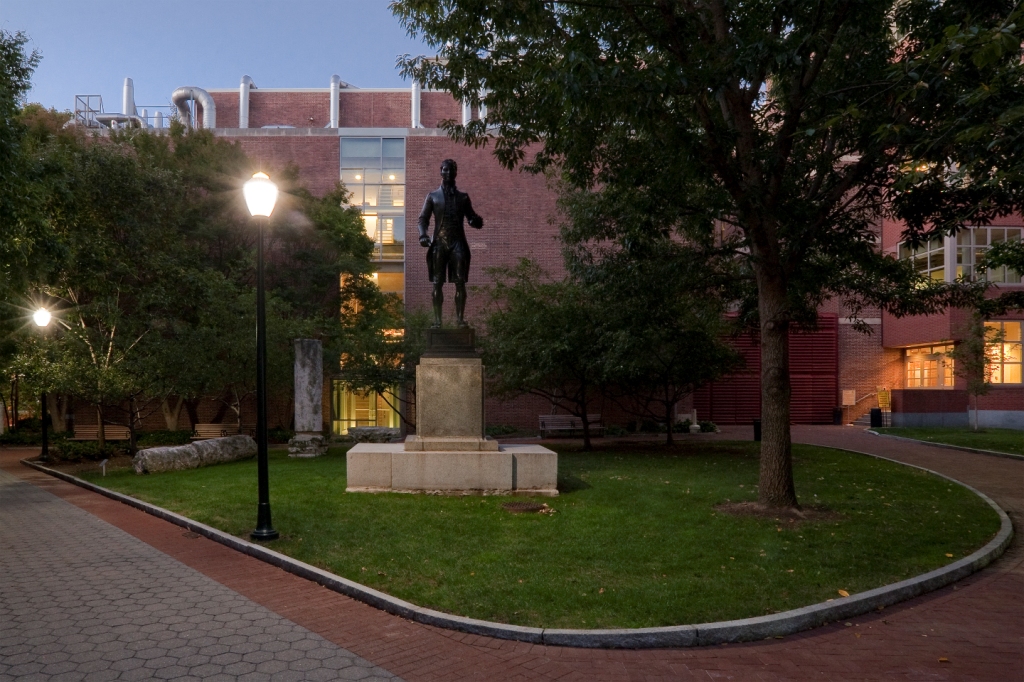 NOTE


GREAT NEWS!! Abstracts updated on May 31st, 2011
List of invited speakers
The final schedule with confirmed invited speakers is now available:

A. Electronic structure techniques for topological insulators
Arun Bansil – Northeastern U –
Electronic Structure and Modeling of Highly Resolved Spectroscopies in Topological Insulators and Other Complex Materials
David Vanderbilt – Rutgers U –
Charlie Kane – UPenn –
B. New Density Functionals
Zhong Fang – Institute of Physics CAS –
Sangeeta Sharma – MPI-Halle –
Treatment of strongly correlated systems within the framework of reduced density matrix functional theory
Gustavo Scuseria – Rice U –
Martin Head-Gordon – U.C. Berkeley –
C. New approaches to electronic quantum Monte Carlo
Ali Alavi – Cambridge U –
Henry Krakauer – College of William+Mary –
Auxiliary-field QMC: recent methodological developments and applications to real materials
Lubos Mitas – North Carolina State U –
Quantum Monte Carlo: structure of many-body fermion nodes and spins as dynamical variables
Sandro Sorella – SISSA, Trieste, IT –
D. Harnessing GPUs for efficient electronic structure computing
Ken Esler – Stone Ridge Technology –
Quantum Monte Carlo Simulations of Real Materials on GPU Clusters
Robert J. Harrison – Oak Ridge Natl Labs –
E. The GW method for correlated modeling of excitations
Georgy Samsonidze – UC Berkeley –
Unoccupied continuum and resonant orbitals in GW quasiparticle calculations
Lucia Reining – Ecole Polytechnique –
Dario Rocca – UC Davis –
Solution of the Bethe-Salpeter equation without empty electronic states
F. Orbital localization and DMFT
Xiaofeng Qian – MIT –
Exploring quantum transport and chemical bonding using ab initio quasiatomic orbitals
Richard Martin – U Illinois Urbana-Champaign
G. General: Connecting electronic structure to research beyond it
Tom Clune – NASA –
Managing Complex Scientific Applications - A Climate Modeling Perspective
Chris Murray – UPenn –
Building with artificial atoms: Emergent properties in multi-component nanocrystal superlattices
ES-11 activities (still subject to minor changes):
Monday, June 6, 2011
Registration

Tuesday, June 7, 2011

8AM -- 9AM Breakfast at Chemistry building

*** New density functionals (part 1) and Climate Modeling

9:00AM Gustavo Scuseria
9:30AM Martin Head-Gordon
10:00AM Tom Clune
10:30AM Coffee break


*** Experimental probes of electronic structure and orbital localization

11:00AM Chris Murray
11:30AM Xiaofeng Qian
12-1:30PM Lunch


*** Electronic structure techniques for topological insulators

1:30PM Charlie Kane
2:00PM Arun Bansil
2:30PM David Vanderbilt
3:00PM-5:00 Coffee break and Poster Session 1
7:00PM-9:00 Reception and Panel Discussions 3 and 4

Wednesday,June 8, 2011

8AM -- 9AM Breakfast at Chemistry building

*** Quantum Monte Carlo (part 1) and DMFT

9:00AM Ali Alavi
9:30AM Sandro Sorella
10:00AM Richard Martin
10:30AM Coffee break


*** Harnessing GPUs for efficient electronic structure computing

11:00AM Ken Esler
11:30AM Robert Harrison
12-1:30PM Lunch


*** The GW method and correlated modeling of excitations

1:30PM Georgy Samsonidze
2:00PM Lucia Reining
2:30PM Dario Rocca
3:00PM-5:00 Coffee break and Poster Session 2
6:00PM-10 Banquet at Penn University Museum

Thursday,June 9, 2011

8AM -- 9AM Breakfast at Chemistry building

*** New density functionals (part 2) and QMC (part 2)

9:00AM Zhong Fang
9:30AM Lubos Mitas
10:00AM Sangeeta Sharma
10:30AM Coffee break
11:00AM Henry Krakauer
11:30AM TBA
12-1:30PM Lunch
1:30PM Depart





We will have wide ranging discussions of our field, with the following nucleating topics:
Collaborative software building in the US
New functionality: Innovations maturing, ready for widespread use
Recognizing and rewarding tool building
Fostering a community of methodology innovation